Beat your competition with a shopping and payment experience that wows
Leverage our payment solutions to keep up with changing customer habits
E-commerce has been rapidly growing over the last decade, however the COVID-19 pandemic has further accelerated growth due to store closures, lockdowns and a general drop-off from brick and mortar shopping. Online sales increased by just over 30% in 2020.
We can help you tap into customer preferences and hone in on popular local payment methods thereby increasing customer engagement as well as global revenue whilst ensuring that your business adapts to the changing environment.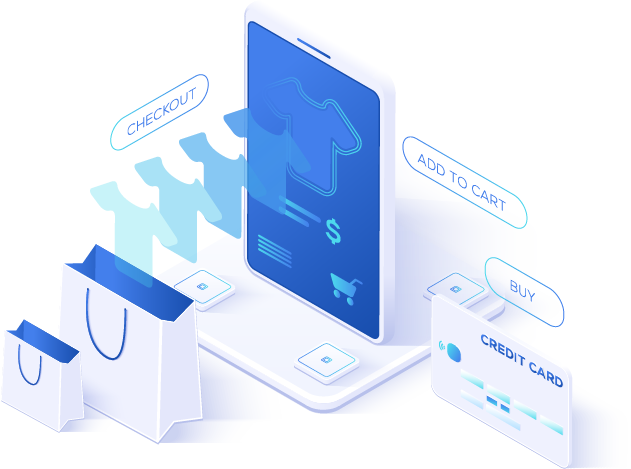 Reach out to customers internationally
Increase your revenues by accepting major international card brands as well as local payment methods and offer additional services such as digital wallets for Google Pay and Apple Pay to cash in on customer preferences.
An comprehensive range of APMs for merchants who require flexible solutions customised to specific markets and territories.
Reduce the risk of fraud and chargebacks and make online shopping safer by authenticating a cardholder's identity at the time of purchase by using 3D secure protocols.
Multi-currency processing
Accept payments in all major currencies so that your customers can purchase using their preferred currency and make cost savings for the business with like-to-like settlement.
Armed with a suite of useful features, this intuitive interface will allow you to monitor all transactions in real-time and analyse performance and trends to make sense of your commercial activity.
The payment provider that puts you first
We offer a truly integrated service that supports every aspect of your business. Our driving purpose is to add value to your business and ensure that you outrank your competitors with visible bottom-line results. We deliver scalable, flexible solutions without disruption or system downtime to ensure that your business is performing efficiently and staying ahead of the curve.
Sophisticated Risk Management
Advanced fraud and security tools, which can be customised based on your needs.
Dedicated Account Manager
A dedicated account manager with in-depth knowledge of your account and the industry.
Simple Integration and Streamlined Services
Bring all your payment options under one roof with our industry-leading payment gateway.
Get up and running with QubePay in no time